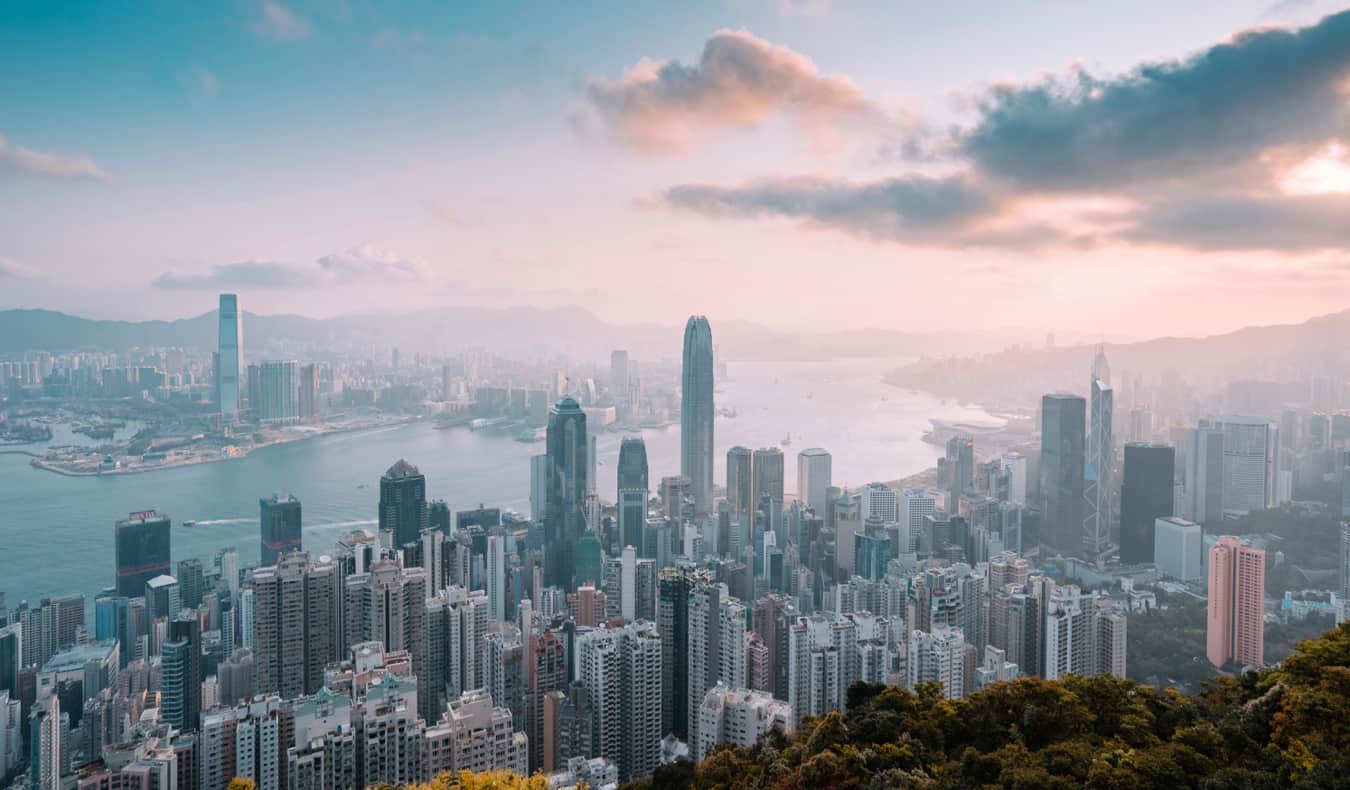 Hong Kong is one of the best tourist destinations in the world. It possesses great sites, and views that you do not want to miss. Hong Kong provides an ideal place to stay, and it is enjoyable. Before you visit Hong Kong, you need to know about different things that may affect your stay.
If you are visiting Hong Kong for the first time, it is important to get to know your destination, so as not to learn some things when it is too late or the hard way. Before you book your flight with Cathay Pacific, here are some essential things that you should know when traveling to Hong Kong;
Check-in rules
In Hong Kong, there is a special service known as "In-town Check-In." The service allows you to check-in your luggage in the Hong Kong or Kowloon MTR station earlier. For example, if you are traveling tomorrow, you can check-in your bags today.
 It is a genius idea that provides convenience to travelers. You can visit anywhere without the extra luggage, and you won't have to carry the bags to the airport when traveling. It is vital to note that rules change from time to time, so do not assume but read the check-in rules well. 
Octopus card
It is a prepaid card that will enable you to easily cater to your stay in Hong Kong, especially if you will stay there for more than one day. You can use the card for many purposes, such as public transport, vendor machines, fast foods, movie theatres, and other numerous places.
Octopus cards get you better prices when traveling with taxis. Using the card, you can quickly get a ride at the MTR, because all you have to do is tap in at the entrance; therefore, you won't have to pay for the trip personally.
Accommodation
The first thing that you ought to do is figure out the location of where you are going to stay. Hong Kong has two sides which are, Hong Kong Island, and the Kowloon side. Both of the sides offer views, and entertainment in the same measure.
When choosing the location, choose an area convenient and close to the places you want to visit. The Kowloon side has epic views of the Hong Kong skyline so if this interests you should get accommodation there.
The second thing you ought to be informed of is that accommodation prices are higher than in most places. Hong Kong has limited space, and a high population leading to high rates of property.
Due to this reason hotel prices are high, so you ought to keep some extra money if you will stay in a hotel. You can also opt for cheaper alternatives such as serviced apartments. The serviced apartments are like hotels but do not have swimming pools, frill restaurants, and ball rooms.
Languages
Most of Hong Kong's population speaks Cantonese, but the other two languages are Mandarin, and English. You will find a person who speaks English during your stay, but you can learn a few Cantonese words to help try to communicate with the local people.
Currency
To travel and pay for services, you will need to convert your home currency to the Hong Kong dollars. You can use an app known as Trail Wallet for easy conversion and tracking of how you spend. 
Another thing to factor in and know is that there are many fake thousand-dollar notes in the market in Hong Kong. Shopkeepers are hesitant to take the denomination, so try to keep lesser denominations.
Not all restaurants accept credit cards, so in Hong Kong, it is essential to always have some cash on you.
Transport
If you do not know how to move around, you cannot enjoy going to the many excellent sites and locations in Hong Kong. In Hong Kong, many trains easily connect Hong Kong Island, Kowloon, and New Territories.
If you want to visit islands close to Hong Kong, people use 27 ferries to get to them. The 110-year old trams provide a unique experience that you do not want to miss, because the trams pass through the island's exclusive area.
The retro double-deckers cost only $ 0.80 to get a ride; therefore, there is no reason why you should not take it.
If you want to travel with the taxis, you may find that the taxi drivers only speak Cantonese, and it may difficult to explain to the driver the directions. There is a solution to this, which is an application known as Hong Taxi Cards App.
The app can translate the destination to the driver, and you will remove the language barrier. Another option is to use Uber, but it is expensive, and you will have to wait for it to arrive.
Weather
The climate of Hong Kong is classified as humid subtropical. Snow is rare in the area, but you can experience rains, so it is important to carry a packable mini umbrella in case of anything. In mid-October to late December, there are mild temperatures; hence many tourists visit during this time.
Getting out of the city
The city has many beautiful things, but it is not the only highlight of Hong Kong. You will get a lot of green space, fresh air, and many places to hike. There are plenty of parks and mountains, not forgetting the Big Buddha. 
If you want to make the excursions, make sure you bring comfortable shoes. You won't travel on trains, buses, and taxis all day in Hong Kong, and you will have to walk. Hong Kong is hilly; that's why you need to get the shoes to help you navigate it.
Bottom Line
Hong Kong is a beautiful place to visit, and you ought to book a flight. There are several things you need to be familiar with concerning the area before you land there. Preparing yourself, and learning how to navigate Hong Kong successfully will help you enjoy your stay in the place better.